Nov
60 ceha_wb    Hair Oil, Sesame Oil     Hwo To Apply Sesame Oil, Sesame Oil For Hair
Sesame oil is highly nourishing and lubricates your hair. It is healing as well and though it is mostly used in cooking, it offers some amazing benefits when massaged on the scalp as it is enriched with vitamin E and vitamin B complex and loads of other minerals like magnesium, phosphorous and calcium. It also contains protein that strengthens the root hair and nourishes them deeply as well.
Here are some of the benefits of using Sesame Oil For Hair:Treats and prevents premature graying of hair
If you want your hair to look darker and want to improve its color, then you can do so by massaging your hair with sesame oil every day.  Sesame oil has darkening qualities that prevent your hair from graying and also treats it; if already has some gray parts.Promotes the growth of hair
Sesame oil, when massaged properly can improve the circulation of blood in your scalp. The oil has a high penetration ability that improves hair growth. Many people's hair gets damaged due to the use of chemicals and the natural hair texture can be regained by the use of sesame oil. Sesame oil is recommended by hair experts as well to promote the growth of hair as well.Improves the quality of hair
Sesame oil has soothing and tranquilizing properties and can improve the texture of hair that has damaged due to prolonged exposure to harsh heat. It works as a coolant by nourishing your scalp completely. It prevents dryness as well by locking in the moisture.Protects your hair from harmful UV rays
Sesame oil can act as a natural sunscreen for your hair by protecting it from the harmful radiations of the sun. All you need to do is massage your hair and scalp with sesame oil for protecting it from the ultraviolet rays of the sun.Treats dandruff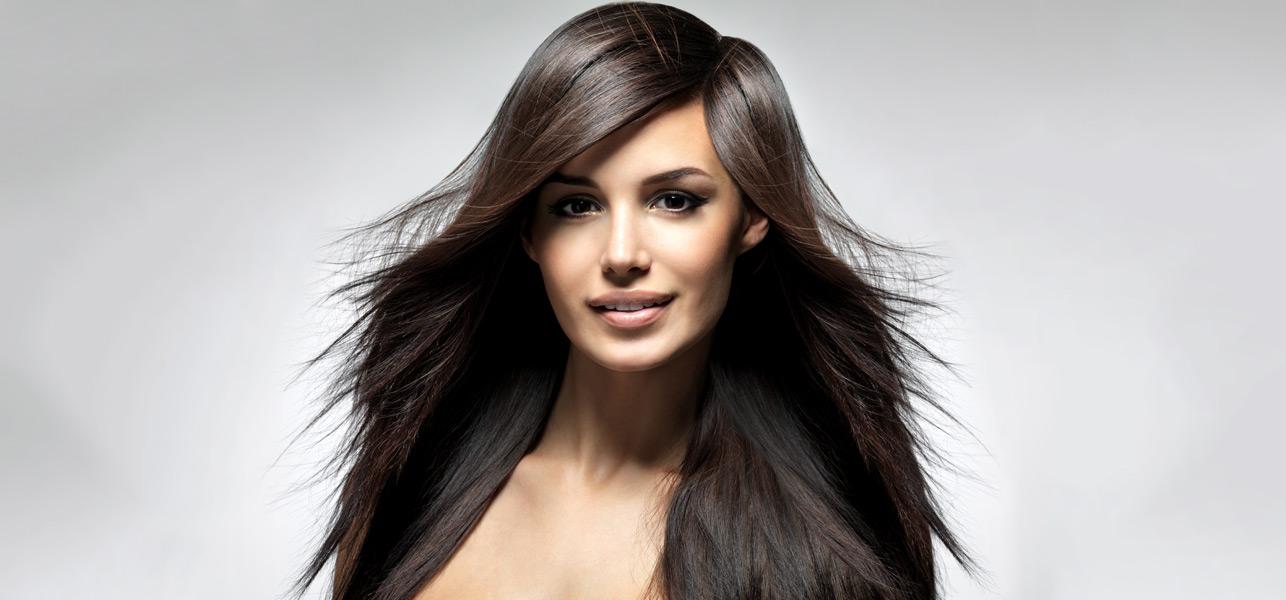 Sesame oil can work wonders for people suffering from dandruff. Just massage your scalp with sesame oil using the tips of your finger and leave it overnight. Make sure that you massage properly and do not miss out any part of your scalp. Wash your hair in the morning and for best results… carry out this procedure for 30 days.Treats dryness
Take 1 tbsp of root juice and mix it with equal quantity of sesame oil and lemon juice. Apply this mixture evenly on your scalp, massaging it with your fingertips in circular motion. Leave it overnight and wash it off in the morning. You can also give yourself a hot towel treatment by using this mixture, if you want to condition your hair.Treats lice
This is an unknown benefit of sesame oil. Sesame oil has antibacterial properties and can help to get rid of head lice as well. Massage your head with sesame oil daily and then wash off with a good shampoo. This would also keep any kind of infection at bay.
Deep conditioning, revitalizing damaged hair are some of the other benefits that offered by Sesame Oil For Hair.Benefits Of Sesame Oil For HairHow to Use Sesame OilSesame Oil For HairIf you enjoyed this article please consider sharing it!Post commentClick here to cancel reply.Recent PostsCategoriesTagsHwo To Apply Sesame OilSesame Oil For Hair© 2015 Sesame Oil For Hair. All Right Reserved.